A Comprehensive Guide to Hotel Outcalls with Escorts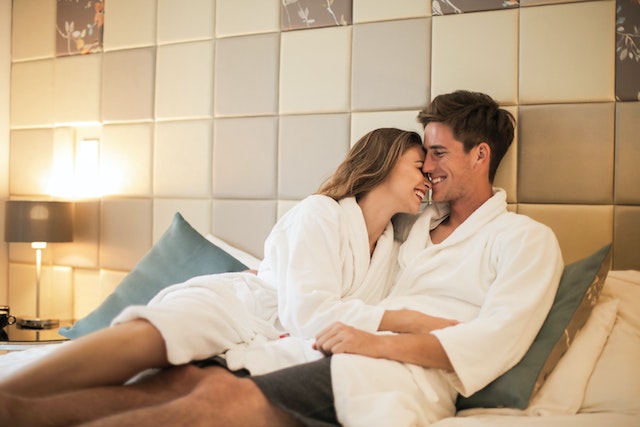 Embarking on a thrilling adventure with a stunning escort in the comfort of your hotel room can be an unforgettable experience. However, ensuring that your hotel outcall rendezvous runs smoothly requires careful planning and attention to detail. In this comprehensive guide, we will walk you through every aspect of arranging a perfect hotel outcall encounter – from selecting the ideal hotel and preparing your room to making the most of your time together with your chosen companion. So, buckle up and get ready to uncover the secrets to creating an enjoyable, memorable, and hassle-free Amsterdam hotel outcall experience with an escort!
In today's fast-paced world, many people find themselves in need of companionship during their travels. Whether you're on a business trip or vacation or need a companion for a special even. Hiring an escort in Amsterdam, Den Haag or anywhere in The Netherlands is an excellent option. One of the most popular services provided by escort agencies in Amsterdam is hotel outcalls. This service allows clients to enjoy the company of an escort in the comfort and privacy of their hotel room.
This comprehensive guide will discuss how to make your hotel outcall experience enjoyable and memorable. We'll cover everything from choosing the right hotel, preparing for your escort's arrival, and making the most of your time together.
Choosing the Right Hotel for Your Escort Experience
When planning a hotel outcall with an escort, choosing a suitable location that ensures you and your companion feel comfortable and relaxed is essential. Here are some tips on selecting the perfect hotel for your rendezvous:
1. Opt for reputable hotels: Choose hotels with good reputations for cleanliness, professionalism, and customer service. Upscale hotels often offer added perks like room service or spa facilities that can enhance your experience.
2. Prioritize privacy: Look for hotels prioritizing guests' privacy by offering discreet entrances or elevators requiring keycard access.
3. Check online reviews: Read customer reviews to understand other guests' experiences at the hotel and ensure it meets your expectations.
4. Consider the location: Choose a conveniently located hotel near dining options or local attractions so you can spend more time enjoying each other's company rather than travelling back and forth.
Preparing Your Hotel Room
Once you've chosen a suitable hotel, preparing your room before the escort arrives is crucial. Here are some steps to ensure everything goes smoothly:
 Tidy up: Ensure that personal belongings are out of sight and maintain a clean environment so you and your escort can feel comfortable and relaxed.
 Set the mood: Create a welcoming atmosphere by adjusting the lighting, playing soft music, or lighting some candles.
 Prepare refreshments: Offer your escort a beverage, such as water or wine, to help them feel more at ease upon arrival.
 Ensure bathroom amenities: Ensure clean towels and toiletries are available for both of you to freshen up before or after your encounter.
 Gather necessary supplies: If sexual activities are part of the planned services, have condoms and other essentials to avoid any awkward interruptions during your time together.
Making the Most of Your Time Together
To ensure a memorable experience with your escort during a hotel outcall, follow these tips:
1. Communicate your expectations: Before meeting up with your escort, clearly discuss your plans for the evening, including any specific activities or experiences you'd like to share. This communication will ensure both parties are on the same page and help avoid misunderstandings or disappointments.
2. Treat your escort with respect: Remember that escorts are independent professionals providing a service; treat them with kindness, politeness, and care during your time together.
3. Be punctual: Escorts value their time just as much as you do; ensure you're ready for their arrival at the agreed-upon time.
4. Relax and enjoy each other's company: Engage in conversation, share stories or experiences, and focus on building a connection that enhances the overall experience for you and your escort.
5. Don't overstep boundaries: Be aware of any limits discussed beforehand and respect those boundaries throughout your encounter.
Dining In or Dining Out?
When booking an outcall appointment with an escort, it's essential to consider whether you'd like to dine in the privacy of your hotel room or go out for dinner beforehand:
1. Dining in Ordering room service can be an intimate and relaxing way to enjoy a meal together. It also allows for more privacy and comfort as you converse and get to know each other.
2. Dining out: Going out for dinner can be an enjoyable way to break the ice and create a more relaxed atmosphere before returning to your hotel room. Be sure to inform your escort of your plans so they can dress appropriately for the occasion.
Final Thoughts on Hotel Outcalls in Amsterdam
Amsterdam hotel outcalls allow clients to enjoy an escort's company in a comfortable, private setting. Following the tips outlined in this guide ensures your hotel outcall experience is enjoyable, memorable, and stress-free with our VIP Escort Agency.
Remember that communication is vital throughout the process – from choosing the right hotel to preparing your room to discuss expectations and boundaries with your escort. Treating your escort with respect, kindness, and professionalism will create a positive atmosphere that will leave both parties satisfied with their experience.
So go ahead and confidently book that hotel outcall appointment, knowing you're well-prepared for an unforgettable evening!