Exploring The Netherlands - together with a VIP escort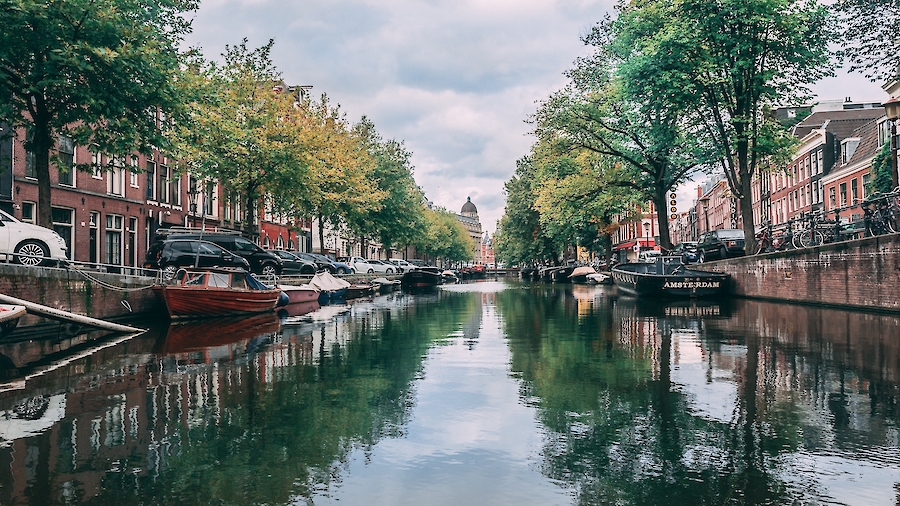 At VIP Escorts Amsterdam, we are very proud indeed to serve the many people who come to the country looking for fun and things to do. Few places in the world can be quite as fun and as exciting to visit as The Netherlands. However, if you were to arrive in the country without a clear idea of what to do or see, you might find it a bit too easy to get lost!
Exploring The Netherlands with a VIP escort

At VIP Escorts Amsterdam, we are very proud indeed to serve the many people who come to the country looking for fun and things to do. Few places in the world can be quite as fun and as exciting to visit as The Netherlands. However, if you were to arrive in the country without a clear idea of what to do or see, you might find it a bit too easy to get lost!
While we are primarily an escort agency in Amsterdam, we're operating in all major cities like Rotterdam, Den Haag, Utrecht, Leiden to mention just a few.
As such, we want you to know about more than only the capital where we are based.
If you are looking for an easy way to get to know life in the Netherlands, this is the right place to start.
In this article, we will cover some significant things to know about being here, including what to do, where to go, what to see and – more importantly – who to see.
So, take a look around the Netherlands with us below!
Understanding Dutch culture
---
A visit to a country like The Netherlands, it can feel quite strange at first. Unlike many other European nations, the culture here can feel very much different from what you might be used to hearing. However, if you wish to make sure you can get to grips with the people of The Netherlands with relative ease, we recommend that you try and keep the following social practices and Cultural norms in mind:
1. First off, no nation is quite so cut and coarse as the Dutch. If you want someone to tell you the truth without any niceties, then ask a Dutchie!
2. If you are late to an appointment set with a Dutch person, expect them to be cross with you: The Dutch are among the most punctual people around, so don't waste time!
3. When you meet someone you barely even know, a cheek-to-cheek-to-cheek kiss might take place. This is a common social practice, far more common than hugs.
4. You might be used to driving everywhere, but the bike is a significant part of Dutch culture. Get ready to enjoy the beauty or hiring a bike!
5. The good people of The Netherlands love a good deal: don't be surprised if everything feels like it is on sale.
6. ALWAYS say hello to the staff member or store owner when you walk into a shop - and be sure to tell your farewells as you leave, too.
7. If you get into a discussion with a Dutch person, expect to be armed with knowledge – they will be. Dutch debate is far more informed than many other parts of the world, so be ready to get into a heated discussion on anything from politics to football.
8. Lastly, don't throw around your wealth or personal success. The Dutch are wonderfully modest people, and you will insult them if you are too eccentric.
About The Netherlands
---
Only a few countries in the world are so diverse and as exciting to visit as The Netherlands. Be ready to emerge into a vibrant, lasting and esteemed history which can be hugely enjoyable to delve into.
If you are serious about enjoying all that The Netherlands has to offer, we recommend that you take a quick lesson about the history of the nation.
The nation itself has existed, in some form, since the early Roman Empire. The post of Nijmegen, the oldest in the country, was set up. For a long time, these were Roman lands – it was not until the early Middle Ages, as the Roman Empire began to crumble than things started to be changing. The Netherlands was once an essential part of the Franks Empire of Charlemagne, and it maintained strength even through the fall of the Charlemagne Empire.
Immense trading links across Africa and an agriculture-driven economy helped to see The Netherlands prosper, though. While once a nation with limited feudal power, before long it became a nation of immense and continued growth across the country.
The Habsburg Dynasty has ruled The Netherlands from around 1477, and this lasted until 1955 when Charles of the Habsburgs passed on The Netherlands to his son, Philip II who was the then King of Spain.
This led to immense upheaval in the nation, with intolerance of his methods leading to a transformation. An eight centuries-long war kicked off, and national identity was formed in the process. By 1581, the Union of Utrecht became independent from the Spanish, and by 1648 it was fully recognized as the Dutch Republic.
By the mid-17th Century, the Dutch Republic was ranked among the most powerful maritime nations in Europe, and it was the home to major trading locations and cultural hubs such as Amsterdam and Rotterdam. Years of military change and upheaval were to follow, with constant conflict with the English and French taking place.
While the major empires of the 18th and 19th Centuries seen an end to the once-mighty Dutch Empire, introducing the Kingdom of the Netherlands which included Luxembourg and Belgium. After a period of neutrality in the 19th & 20th Centuries, despite German invasion of The Netherlands, the Dutch reconstructed and, today, is seen as one of the most economically and culturally rich nations on the planet.
Surprising Facts about The Netherlands
---
There are many reasons why you might choose to come to visit. Some things about this nation, though, can feel somewhat surprising.
Some facts include:
• The Netherlands does not just stop at the border of the country – it also expands into several Caribbean Islands, including Bonaire, Sint Eustatius, and Saba. These are Dutch citizens who maintain all the same rights and voting abilities.
• The Dutch, famously open and liberal, became the first nation on the planet to fully legalize gay marriage, doing so in 2001 and setting an example for the rest of the world.
• Known for their quality and intellect, the Dutch are also famed for their height – indeed, with an average height of 182.5cm, the Dutchmen & women (169cm) are among the tallest in the world.
• No nation in the world can match the Dutch for the quality of diet, with an affordable and healthy standard of eating, according to Oxfam.
• The Netherlands is the flattest country in Europe by far and has around 26% of its landmass sitting at below sea level – approximately 60% of its populations technically live below sea level.
This causes immense population density, with it being the most densely populated nation in Europe, with around 500 people per square kilometer according to the World Bank.
• Few, if any, nations do quite as much as the Dutch when it comes to creating a healthier society. They intend to ban all petrol and diesel cars by 2025.
• Despite being known as a liberal nation when it comes to drug use, anything over 5g of cannabis in public could see you fall into trouble with the law. Be safe!
• We mentioned earlier that the Dutch have a love of bikes: there are currently more bikes in The Netherlands than there are people, showcasing their love of cycling.

The Netherlands and business
---

As a nation famous for being a trading post and a business hub, The Netherlands invites worldwide companies to operate from there.
What, though, tends to make The Netherlands such an excellent place for business to grow from?
• As one of the most prosperous nations in Europe, The Netherlands is a fertile land for businesses. Indeed, previous UNDP reports it ranked The Netherlands as the fifth most desirable place to live on the planet. From high standards of living to life expectancy and public health quality, few other nations in the world can compete with The Netherlands when it comes to the quality of life.
• This is shown in the fact that it is the sixth largest economy within the European Union. Despite only being the 65th largest nation on the planet, The Netherlands is a country that delivers incredible economic performance. It's the seventeenth largest economy in the world!
• This is also seen entirely through the fact they are the fifth largest exporter of goods worldwide. With over 3% of world exports coming from here alone, this fantastic nation manages to produce the second highest amount of agri-food products. They also share around 3.1% of the global import total, showing they are an indispensable nation for business and trade.
• From its open-minded approach of having one of the most multilingual workforces in the world, The Netherlands has long been favored as a location for businesses. Add in the fact that it has significant cities such as Amsterdam and Rotterdam to sell to and from, and it's easy to see why The Netherlands holds a unique reputation among the European business sector.
• Known for being an innovative nation who loves to take positive risks, Dutch products and businesses are famed for their continuous products and innovations. They are also recognized for their outstanding quality in the IT sector, which has led to it becoming a significant leader within the European IT industry.
Of course, among the most favorite and commonly discussed parts of the Dutch culture is the (in)famous Red Light District. If you ever feel uncertain about the concept of the Red Light District, this section will help you better understand what you are looking for.
With everything from brothels for all price brackets to sex shops and museums, there is much to do, see and learn about the Red Light District.
You will likely feel a little nervous at first, but so long as you don't hang around too late at night and don't wander when inebriated, you can easily stay safe and have a good time here.
It was once seen as a dangerous place, but it is nothing of the sort. You will find that it is nowhere near as dangerous as it was once proclaimed, especially if you stick to populated locations. Keeping in mind that cities like Amsterdam are known for their open-minded approach to life, don't be surprised to see half-naked individuals propositioning you throughout your time here.
Sometimes, coming here during the day can make you feel a touch uncomfortable. The best time to begin is often early in the evening, but we recommend you try and get out of here by around 2 AM – this is when the crowds die, and the less enjoyable parts of here turn up.
Whether or not coming here is right for you comes down to your attitude. If you are up for a good time, you should have no problem finding a good time at the Red Light District. Of course, you might feel better just hiring an escort instead. Never put yourself in a position where you feel unnecessary pressure or frustration. Hire an escort in circumstances where you feel confident, comfortable and safe.
The best cities in The Netherlands

If you intend on coming to The Netherlands, then it's important to note that there is more to do than visit the capital. The best cities in the country, are the following:
• Amsterdam, the capital of the country, is easily one of the best places to come when you are looking to have some fun in The Netherlands. The perfect place to start – and end – just about any party.
• Rotterdam. Seen as the 'other' major city in The Netherlands, a trip to Rotterdam is very much one of the best ways to have some fun and to allow yourself to get into the party atmosphere of the whole nation.
• The Hague. While mostly known for being the seat of government, a trip to The Hague makes a lot of sense of various reasons. A lot quieter than the above cities, it's still a spectacular place to come and visit.
• Utrecht. This central Dutch city is a significant religious center and is one of those excellent locations within The Netherlands for a more immersive, old-school style. Plenty of classic 14th-Century architecture to enjoy.
• Eindhoven. This major city in the North Brabant province is one of the best cities for technology lovers and is the birthplace of the famous Philips electronics and by extensions the house of the popular football club PSV Eindhoven.
• Tilburg. A trip to the southern town of Tilburg is worth your time, offering a very different location full of national art exhibits and also home to many places such as zoos and households for modern art and the like.
• Groningen. The northern city of Groningen is worth a visit, offering you a town with plenty of modern touches and also a whole host of ideal locations to visit. This feels very much like an antique, old-school city.
• Almere. Almere is a relatively new and modern city to visit when you are looking for a location to visit that makes it easy to immerse yourself in the rich history and culture of the country, with many historical sites waiting here for you to explore.
• Breda. The southern city of Breda is a great place to visit, known for its rich and diverse range of rivers and also for being a once-strong military location of immense political significance to the people.
• Nijmegen. Take a trip to the city of Nijmegen, and you can soon enjoy a much more impressive experience – the Waal river, close to the German body, is where the town is situated. The oldest city in the country, having stood since Roman times.
• Enschede. Visit Enschede, and you will be introduced to a delightful little town that offers something different from the norm. It's a delightful rural location with plenty of private land such as castles to enjoy looking at.
• Apeldoorn. The city of Apeldoorn is a major regional center within the Gelderland region of the city and is a great place to visit if you want to escape from the hustle and bustle of some of the larger towns nearby.
Top nightlife hotspots in The Netherlands
---
you might imagine, this is a country that makes it very easy for you to plan a good night out.
If you are struggling to come up with a good idea of places to go for a wild evening, then we recommend that you check out the following locations:
• Bitterzoet. An excellent location to check out for a wild night out and something different every single night. Come on down and surprise yourself!
• Patronaat. Found over in Haarlem, this often night club is one of the best places to come for lovers of the music scene, with all manner of performers from every genre.
• De Witte Aap. This fantastic bar in Rotterdam is unofficially proclaimed to be 'the best bar in the world,' and it only takes a few hours inside to help see just why so many people love it here.
• Havana. No trip to Den Haag is complete without a nigh tout in Havana – it's a beautiful experience for those who like to take part in a rich dancefloor experience with all kinds of music played until the small hours.
• Paard. Another remarkable stop-off point in Den Haag, a trip here will help you to enjoy a wild night within one of the most extensive nightclubs in the country, having been around since the early 1970s.
• Shelter. Of course, if you want to make sure that your evening ends as well as it should, then staying in Amsterdam might be your preferred choice. You can do so with a trip to Shelter: a must-visit location for all the right reasons.
The top restaurants in The Netherlands
---
Of course, you might fancy getting something to eat to recoup all of the energy that you expend partying and playing around with our superstar girls. If that is the case, then might we recommend that you try out some of the following places to eat across the country? You might find something extraordinary for your tastes.
• De Librije. Probably one of the best-known restaurants in the country, this Zwolle-based restaurant is well worth the trip. Sits inside a vintage 15th-century library.
• De Kas. This excellent restaurant is one of the best places to come, with stunning Mediterranean foods from all across the region making sure you can enjoy a fantastic Michelin star quality restaurant.
• De Nieuwe Winkel. Based in Nijmegen, a trip here will ensure that you can enjoy a locally-driven, locally-sourced restaurant which is perfect for excellent servings of meals as many as six courses in number.
• ML. A trip to Haarlem might seem out of the way, but visiting Restaurant ML is worth a hell of a lot of traveling. Known for its immense quality of dishes, and is based in a 17th Century building recognized as a national monument of import.
• ROD. Known otherwise as Restaurant Old Dutch, this Rotterdam restaurant has classic Michelin star meals waiting for you, as well as a healthy and varied wine listing.
• Fred. A must-visit restaurant on Rotterdam, you will find all manner of French-inspired cuisine waiting for you set up by the expert founder of the business, Fred Mustert.
Of course, the country is home to hundreds of amazing restaurants: this is merely a tiny small section for you to get inspired by and to hopefully see just how varied the culinary collections are within the country. If you are looking for a bite to eat, then you should have little to no problems working out what kind of foods you want: The Netherlands caters to all!
Not sure what to do?
Do you feel still unsure about whether or not you are ready for The Netherlands? Then all you need to do is give us a call, and let one of our companion's guide and seduce you even further than this article about the Netherlands explained till now.
Our unique approach for making sure you can settle into the country, regardless of location, it's to provide you with a highly educated VIP escort to be at your side.
You can always reach us by calling us at +31203690618 or filling the contact form.